The Boys & Girls Club of Laguna Beach Recognized Tuttle-Click Automotive at National Philanthropy Day's 31st Anniversary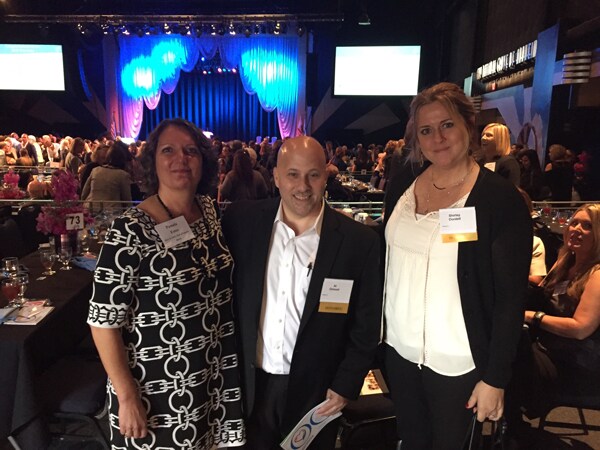 November 17th marked the anniversary of the 31st annual National Philanthropy Day. This day recognizes the great contribution philanthropy makes to our society and to honor individuals, businesses, and organizations that are active in the philanthropic community. This highly respected recognition day is coordinated and is supported on an international scale by the Association of Fundraising Professionals (AFP). This year, the Boys & Girls Club of Laguna Beach was thrilled to recognize Tuttle-Click Automotive for their tremendous support over the years with the Club. General Manager, Al Dimont and Marketing Manager, Shirley Dordell of Tuttle-Click were in attendance at this year's luncheon.

The Tuttle-Click Automotive Group has done an incredible amount of charitable work in the communities where it does business. Nonprofits, schools, and other charities benefit a great deal around the six Orange County-based dealerships operated by Tuttle-Click. Bob Tuttle and Jim Click, owners and George Saad, the Vice-President, have created a strong culture of volunteerism and philanthropy in the company. Tuttle-Click Automotive has been a huge help to the Boys & Girls Club of Laguna Beach, which is one of the primary recipients of the company's philanthropy. They have supported the Club for many years at the annual Art of Giving Gala, and have helped to double the funds raised each time. Around $500,000 is raised by the Gala each year. Also, Carrie Click has chaired the Gala in the past and currently serves on the Board of Directors at the Club. The Tuttle-Click Mazda dealership also sends employees out to volunteer every year for the Pancake Breakfast fundraiser at the Club's Bluebird Park branch. In 2015 the Club celebrated the enormous contributions of the Clicks by dedicating the snack bar of the new Lang Branch as the Click Café. Additionally, George Saad sits on the Advisory Board for the Boys & Girls Clubs of Capistrano Valley. The leadership at Tuttle-Click Automotive are primary drivers of the philanthropy and volunteer movement at the company, which touches many facets of the nonprofit world. With over 500 employees in Orange County, their philanthropic work is reaching many people who
need it. Due to leadership involvement in philanthropy, a culture of volunteerism, and financial support of community institutions and charities, Tuttle-Click Automotive is deserving of recognition at this year's National Philanthropy Day.
---
17th Annual Golf Tournament Nets $80,000
 

A field of 130 golfers enjoyed a tremendous day of golf at El Niguel Country Club raising significant funds for the Clubs.  Once again, Tuttle-Click Capistrano Ford stepped up as the Title Sponsor for this annual event.  The day was highlighted by Tuttle Click Ford Co-Owner Robert Tuttle offering a $20,000 matching challenge gift at the awards banquet which was quickly matched by the attendees. Congratulations to long time Board member Mike Helton for winning the Pebble Beach Raffle

 
"We are very proud to sponsor this event and we feel fortunate to help make a difference to the youth in Capistrano Valley," said George Saad, vice president of Tuttle-Click Automotive Group.

"We are truly thankful.  The support and dedication of all our sponsors is what makes this event such a success," said James Littlejohn, executive director of the Boys & Girls Clubs of Capistrano Valley. 

For twenty two years, the Boys & Girls Clubs of Capistrano Valley (BGCCV) has changed and saved lives, enabling young people to achieve great futures as productive, caring, responsible citizens.  Today, the Club serves over 2,5
00 children
and teens and provides a wide variety of youth development programs 1954 conducted by trained, professional staff. Key programs emphasize academic success, good character and citizenship, and healthy lifestyles.







---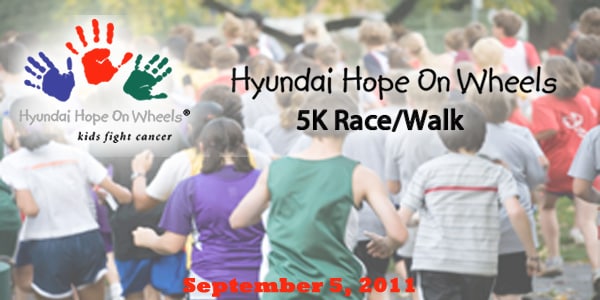 Hope on Wheels 5k


Tuttle-Click Hyundai
was proud to donate $5,000 to the 2011 Hope on Wheels Race/Walk, benefiting pediatric cancer at CHOC. 


On May 5, 2010, Hope on Wheels presented a $10 million gift to CHOC, the largest corporate gift in CHOC Children's history. The gift will be used to fund groundbreaking pediatric cancer research, using the latest advances in genomic medicine to provide more effective, individualized treatment for children afflicted with this disease. CHOC Children's is recognizing this gift by naming its cancer center of excellence the Hyundai Cancer Institute at CHOC Children's.
The 5k will earn even more funds for this important cause.
---
Local Athletics


The Tuttle-Click Automotive Group is proud to sponsor local athletic teams.  For the 2011-2012 school year, we are supporting:
---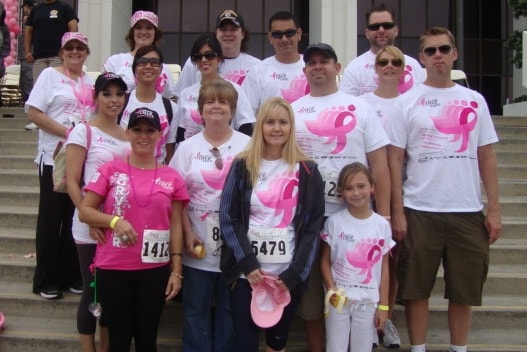 In September 2011, Tuttle-Click sponsored team "Happy Hour" as they 'raced for the cure' to breast cancer in the Susan G Komen event in Orange County.  The Team Captain was Georganna Hall, a girlfriend of one of our corporate office employees.  Georganna is currently battling breast cancer.  In addition to paying the team's entry fees, we donated $500 to this very worthy cause.  We're so proud of this team!   Georganna is an inspiration!

For more information on the Susan G Komen foundation, please visit this website.
---